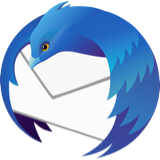 received email time is show as sender's time zone not my local time zone
Hey folks, I don't know if this is a new feature or whether I've just noticed it now because I'm getting a lot more e-mails from the US East Coast. I'm on US West Coast time. The time of the received emails appear based on the sender's time zone, not the time I actually received the email, in my time zone. Is this a feature? If so, can I modify it to show received time as per the local time? Thanks, Steve
Hey folks, I don't know if this is a new feature or whether I've just noticed it now because I'm getting a lot more e-mails from the US East Coast. I'm on US West Coast time. The time of the received emails appear based on the sender's time zone, not the time I actually received the email, in my time zone. Is this a feature? If so, can I modify it to show received time as per the local time? Thanks, Steve
All Replies (3)
I can't find a setting on Thunderbird. I believe it's on the ISP side. Have you set the correct timezone in your Yahoo!, Outlook, GMail, Do Daddy, Host Gator, etc. to the correct time zone? I know the 1st three are in their settings, I am about to move West, and believe all of my e-mail (Host Gator) is set up for Eastern Time. Looking forward to your response.
thanks, but this does not apply.
web310 said
thanks, but this does not apply.
@web310 How does it not apply? On my end, I changed Yahoo! & Gmail time zone to now be Pacific. I went into Host Gator (Business Account) and set that up as Pacific, my e-mails are now 3 hours different than my computer as I'm moving this weekend.