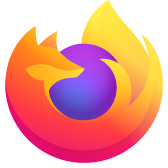 Bookmark functionality fails when LastPass extension active
None of my bookmark functionality is working. I have restarted Firefox and cleaned out all extensions etc and so doing have discovered it's only when I reinstall Last Pass that the functionality stops.
Is there any known fix for this, or can I simply no longer use both Firefox and Last Pass together?
Thanks
None of my bookmark functionality is working. I have restarted Firefox and cleaned out all extensions etc and so doing have discovered it's only when I reinstall Last Pass that the functionality stops. Is there any known fix for this, or can I simply no longer use both Firefox and Last Pass together? Thanks