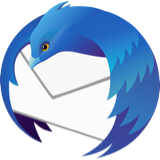 THUNDERBIRD EMAIL
I CANNOT DOWNLOAD OR SEND EMAILS. I HAVE JUST UPDATED FIREFOX, BUT THAT HAS NOT WORKED TO SOLVE THE PROBLEM
I CANNOT DOWNLOAD OR SEND EMAILS. I HAVE JUST UPDATED FIREFOX, BUT THAT HAS NOT WORKED TO SOLVE THE PROBLEM
All Replies (5)
If you stop writing in all upper case and provide more information, someone may offer to help.
What further information do you require? Why is there a problem with upper case?
Uppercase is difficult to read and implies that you are shouting. When you attempt to send a message, is there an error message? Same for incoming. Any errors? IMAP or POP? What is account, e.g., AOL, gmail, )? What version of Thunderbird are you using? What operating system?
PROBLEM NOW RESOLVED. THANK YOU
abarton1 said
PROBLEM NOW RESOLVED. THANK YOU
Good to hear problem is now resolved. It would be helpful if you could state what you did to fix the problem as this may help others who read this question originally asked by you.
But please refrain from using capitals as it may cause unintentional offence.