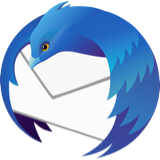 My folders have disappeared and I can't send emails
I turned on my desktop Mac today after five weeks away. All the folders in my main email inbox on Thunderbird have disappeared and, when I try to send an email I get the following error message: "Sending of the message failed. An error occurred while sending mail. The mail server responded: Request failed; Mailbox unavailable. Please verify that your email address is correct in your account settings and try again.
I checked the setting with Thunderbird on my Macbook and there is not problem: all the folders are still there and the server settings are identical on both computers. In addition, I'm not getting any emails in that inbox on my desktop Mac, though on my Macbook they are all coming through fine..
Also, I have several other email inboxes on my Thunderbird and they are all working just fine on my desktop Mac. It's just that one email box on that one computer.
Any solutions, anyone`/
I turned on my desktop Mac today after five weeks away. All the folders in my main email inbox on Thunderbird have disappeared and, when I try to send an email I get the following error message: "Sending of the message failed. An error occurred while sending mail. The mail server responded: Request failed; Mailbox unavailable. Please verify that your email address is correct in your account settings and try again.'' I checked the setting with Thunderbird on my Macbook and there is not problem: all the folders are still there and the server settings are identical on both computers. In addition, I'm not getting any emails in that inbox on my desktop Mac, though on my Macbook they are all coming through fine.. Also, I have several other email inboxes on my Thunderbird and they are all working just fine on my desktop Mac. It's just that one email box on that one computer. Any solutions, anyone`/