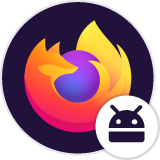 One zoom level insufficient
Is there only the one level of zoom with double tap? I use it and it works a bit, then I double tap again and it zooms out. I want to go closer. The N900's built in browser, lets you zoom in pretty close by circling your finger on it and I assumed FF would perform similarly
Extensions installed:
None
Is there only the one level of zoom with double tap? I use it and it works a bit, then I double tap again and it zooms out. I want to go closer. The N900's built in browser, lets you zoom in pretty close by circling your finger on it and I assumed FF would perform similarly == Extensions installed: == None
All Replies (1)
Double tap zooms to an element on the page. CTRL+UP and CTRL+DOWN will zoom in increments. In Fennec 1.1, you can use the volume rocker to zoom in increments.