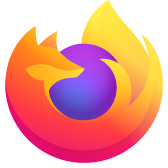 Firefox 4 for Mac After Upgrade I cannot type in the comments box of several web sites
I upgraded to Firefox 4 (was running the beta fine) and now I cannot type into text boxes on a number of web sites and surveys etc. For example in the Gigaom web site I cannot type comments (the name field is fine, but the comments box does not work). But this is only one example. I have run across it on three other sites. Any ideas appreciated. (OSX 10.6.7, works fine on safari)
I upgraded to Firefox 4 (was running the beta fine) and now I cannot type into text boxes on a number of web sites and surveys etc. For example in the Gigaom web site I cannot type comments (the name field is fine, but the comments box does not work). But this is only one example. I have run across it on three other sites. Any ideas appreciated. (OSX 10.6.7, works fine on safari)
All Replies (6)
Has anyone got any clue what the problem is on this? I cannot use comment sections on numerous web sites, the chat function does not work. Am about to dump firefox altogether.
Welcome to the club, Robert. Don't hold your breath while waiting for help on this "user support" forum. I posted about this issue a week ago, and not one person has responded unless you count me posting follow-up "replies" in an effort to keep the posted question from disappearing under the avalanche of new questions posted here.
I presume that knowledgeable Firefox users (and developers) either do not read this forum very often, do not care about the problem we are citing, or do not have any clue about what could be causing the issue. I have been using Firefox as my preferred browser for years on my Mac computers, and have never encountered a problem this significant. It is not merely "annoying"; it makes Firefox unusable on some sites!
My only advice to you is
use Safari for those websites where you need to be able to type comments or questions, and
hope that some developer with Mozilla or Apple makes the changes needed to resolve this problem.
Otherwise, we Mac users will have no choice but to abandon Firefox as we get sick and tired of dealing with this issue.
See my own posted question here: [|Cannot type or paste anything in text boxes at some websites]
Modified by ClickClack53
That does not seem to be the only issue. I have had little trouble with Firefox crashing with v 3.0. Now it freezes up and crashes regularly and is slower than before. I'll give it a few more days, but then moving to try GoogleChrome
Chosen Solution
I had a problem like this, and it was due to fonts that were corrupted in Snow Leopard 10.6.7. Apple has a fix on its support page.
Thanks @GreenMind this seems to have done the trick at least from my limited testing. I do not know why this fix was not included (at least so far) in the regular apple updates but does seem to solve this very annoying problem that was making firefox useless.
I've also been having this "can't see reply box" problem with ADOBE FORUMS only in the last two days!
It's NOT the MAC or the FONTS. I just logged into Adobe Forums USING SAFARI (UNFORTUNATELY) and was able to comment in a reply box WITHOUT AN ISSUE.
WHAT IS THIS PROBLEM?
I have firefox completely customized and now I can't use it! :o{