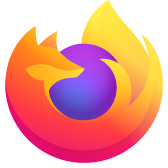 How do I create a profile manager shortcut for my desktop
I have just finished making separate profiles in Firefox. But i don't know how to create the shortcut for my desktop so that i can access the Profile Manager.
Please Help Me
I have just finished making separate profiles in Firefox. But i don't know how to create the shortcut for my desktop so that i can access the Profile Manager. Please Help Me
All Replies (4)
Create a shortcut for Firefox, then edit the shortcut and add -p to the target so it looks like something like this:
"C:\Program Files\Mozilla Firefox\firefox.exe" -p
You can create a shortcut by right-clicking on the desktop and selecting New > Shortcut
First, why are you using such an old version of Firefox? Your version is 3.6.3; the current 3.6.x version is 3.6.16. Many issues, including a number of critical security issues have been fixed. Also Firefox 4 is available. Consider upgrading.
Firefox 4:
Firefox 3.6.16:
---

Note: There is discussion, not sure if a decision has been made, concerning dropping support for profiles, possibly as early as Firefox 5. I do not know how this will affect users like yourself, and me, who use multiple profiles
See:
Other information about profiles:
---

You have an item installed that is considered malware/spyware/adware. To see the Plugins reported with your question, click "More system details..." to the right of your original question or, on the Firefox menu, click Tools > Add-ons > Plugins.
My Web Search Plugin Stub for 32-bit Windows
This type of pest is usually installed along with software you download from the internet; generally free programs, but not always. Carefully watch for "extra" items that will be installed and un-check or opt-out of them.
You can check to see if you have any of these from Web Products" installed:

Control Panel > Add or Remove Programs, click on any that you find and click "Remove": Ask.com Bar, My Search Bar, MyWay Speed Bar, My Web Search Bar, Fun Web Products Easy Installer
See:

You MAY need to change a preference if when typing one or two words in the URL/Location/Address Bar sends you to some search page other than the one you expect. To reset your default URL/location bar search provider:

Enter about:config in the address/URL bar and press the Enter key
If you see a warning, accept it (Promise that you will be careful)
Filter = keyword.URL
Below the Filter, if keyword.URL is bold, right-click on keyword.URL and choose "Reset"
Restart Firefox (File > Restart Firefox)

You MAY need to reset your homepage if some search page that you do not want or expect opens when you start Firefox. Firefox can open multiple home pages. Home pages are separated by the "|" symbol.
---

You need to update the following plugins:
Adobe Shockwave for Director Netscape plug-in, version 11.5.9.615
Shockwave Flash 10.2 r152
Check your plugin versions on either of the following links':

Note: plugin check page does not have information on all plugin versions

Update Shockwave for Director

NOTE: this is not the same as Shockwave Flash; this installs the Shockwave Player.
Use Firefox to download and SAVE the installer to your hard drive from the link in the article below (Desktop is a good place so you can find it).
When the download is complete, exit Firefox (File > Exit)
locate and double-click in the installer you just downloaded, let the install complete.
Restart Firefox and check your plugins again.
Download link and more information: http://support.mozilla.com/en-US/kb/Using+the+Shockwave+plugin+with+Firefox

Update the Flash plugin to the latest version.

Download and SAVE to your Desktop so you can find the installer later
If you do not have the current version, click on the "Player Download Center" link on the "Download and information" or "Download Manual installers" below
After download is complete, exit Firefox
Click on the installer you just downloaded and install

Windows 7 and Vista: may need to right-click the installer and choose "Run as Administrator"

Start Firefox and check your version again or test the installation by going back to the download link below
Download and information: http://www.adobe.com/software/flash/about/

Use Firefox to go to the above site to update the Firefox plugin (will also install plugin for most other browsers; except IE)
Use IE to go to the above site to update the IE ActiveX

Download Manual installers.

Note separate links for:

Plugin for Firefox and most other browsers
ActiveX for IE
Modified by Helper7677
Support for profiles will still exist, they are planning to remove the profile manager UI from Firefox, instead a profile manager application will be available for those who want to use it. For details on the profile manager application and a beta version of it see:
I use the new profile manager quite a bit, it is more versatile than the built-in profile manager, letting you backup profiles for example.
Thanks for the update and links about Profile Manager, TonyE.