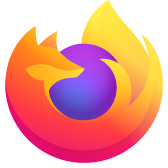 Firefox 3.6.16 is not compatible with the latest version of Flash
I updated to the current version of Adobe Flash and now Firefox 3 cannot play videos properly.
Nothing crashes, but what happens is that the video does not change during playback. The audio seems fine, but the video is stuck and only changes when the mouse moves off the video's rectangle and then back into the video's rectangle. Basically in order to watch a video I have to wiggle the mouse on the edge of the video so that I get a rough version of the animation.
Firefox had this incompatibility with Flash once before and it was eventually fixed. IE works fine.
I am running: Windows 7 Firefox 3.6.16 Flash (whatever was the version at the beginning of April 2011)
I updated to the current version of Adobe Flash and now Firefox 3 cannot play videos properly. Nothing crashes, but what happens is that the video does not change during playback. The audio seems fine, but the video is stuck and only changes when the mouse moves off the video's rectangle and then back into the video's rectangle. Basically in order to watch a video I have to wiggle the mouse on the edge of the video so that I get a rough version of the animation. Firefox had this incompatibility with Flash once before and it was eventually fixed. IE works fine. I am running: Windows 7 Firefox 3.6.16 Flash (whatever was the version at the beginning of April 2011)