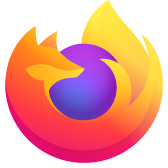 unable to toggle and use full-screen views in Facebook. Able to before installing Firefox 4.0. Automatically switches back to minimal view when I use full-screen.
Upgrade to Firefox 4.0 popped up and I chose the free download, ran fine.
Returned to Facebook but the full screen viewing wouldn't work. Attempted to use it playing all games in Facebook, few seconds after going to full screen, it would change back automatically.
I did not have this problem before downloading Firefox 4.0.1
Upgrade to Firefox 4.0 popped up and I chose the free download, ran fine. Returned to Facebook but the full screen viewing wouldn't work. Attempted to use it playing all games in Facebook, few seconds after going to full screen, it would change back automatically. I did not have this problem before downloading Firefox 4.0.1