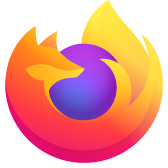 encoded url
Currently I access a Taiwan Site with Chinese URL by Firefox Chinese 4.x version and it does not display correctly. After compare URL between 3.x and 4.x, the root issue is that 4.x convert Chinese Characters as UTF8. By the way, Firefox 4.x English version is OK. Could anyone help solve this issue ? Fire 3.x: http://help1.ssl.cc.tw1.yahoo.com/frame_sub_category.html?skip=1&prodid=10&catyname=%A5%E6%A9%F6%A7%B9%A6%A8%B6%B7%AA%BE&funclass=%ABH%A5%CE%B5%FB%AF%C5 Fire 4.x: http://help1.ssl.cc.tw1.yahoo.com/frame_sub_category.html?skip=1&prodid=10&catyname=%E4%BA%A4%E6%98%93%E5%AE%8C%E6%88%90%E9%A0%88%E7%9F%A5&funclass=%E4%BF%A1%E7%94%A8%E8%A9%95%E7%B4%9A
All Replies (2)
I've seen that issue reported before with the Chinese Firefox version, so that may be a bug with that version.
Possibly this bug:
Bug 647403 - Firefox 4 submits string encoded with Big5 as UTF-8
(please do not comment in bug reports; you can vote instead)
Yes. This Bug 647403 is same as my reported one. Thanks for your reminding.