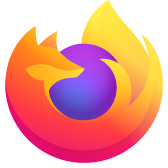 Session restore does not work with tab groups!?
Hi,
After upgrading to Firefox 6, I have noticed the tab groups feature. I have tried it, but after closing and reopening the browser the last session does not restore.
First it happened on my office computer - I have had several groups, but after restart only the tabs in one of the groups reopened.
As I have noticed this problem, on my home computer I have put all tabs back to one group. After restart, all the tabs, except the pinned as app, are gone. The Restore Previous Session in History menu is disabled.
As most of the tabs were opened awhile ago, I can't find them in the History either. Certainly they have contained important info that I have spent hours and hours to find.
Any suggestions?
Best, George
Hi, After upgrading to Firefox 6, I have noticed the tab groups feature. I have tried it, but after closing and reopening the browser the last session does not restore. First it happened on my office computer - I have had several groups, but after restart only the tabs in one of the groups reopened. As I have noticed this problem, on my home computer I have put all tabs back to one group. After restart, all the tabs, except the pinned as app, are gone. The Restore Previous Session in History menu is disabled. As most of the tabs were opened awhile ago, I can't find them in the History either. Certainly they have contained important info that I have spent hours and hours to find. Any suggestions? Best, George