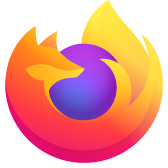 FF will not run Amazon all of the sudden
FF will not run Amazon Just started all of the sudden IE will run Amazon
FF will not run Amazon Just started all of the sudden IE will run Amazon
All Replies (1)
Reload web page(s) and bypass the cache.
Press and hold Shift and left-click the Reload button.
Press "Ctrl + F5" or press "Ctrl + Shift + R" (Windows,Linux)
Press "Cmd + Shift + R" (MAC)
---
Clear the cache and the cookies from sites that cause problems.
"Clear the Cache":
Tools > Options > Advanced > Network > Offline Storage (Cache): "Clear Now"
"Remove Cookies" from sites causing problems:
Tools > Options > Privacy > Cookies: "Show Cookies"
Start Firefox in Diagnose Firefox issues using Troubleshoot Mode to check if one of the extensions is causing the problem (switch to the DEFAULT theme: Firefox (Tools) > Add-ons > Appearance/Themes).
Don't make any changes on the Safe mode start window.