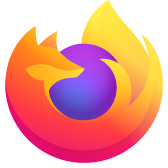 problem with opening firefox keep getting error that profile missing
I have tried everything from uninstalling the firefox and remove all the folder containing firefox and doing fresh reinstall but still getting this error
your firefox profile cannot be loaded. It may be missing or inaccessible
I even try to create new profile by opening profile manager but that doesnot even open
I just want to delete or remove all the old profile that I have on this computer and start with fresh profile
I have tried everything from uninstalling the firefox and remove all the folder containing firefox and doing fresh reinstall but still getting this error your firefox profile cannot be loaded. It may be missing or inaccessible I even try to create new profile by opening profile manager but that doesnot even open I just want to delete or remove all the old profile that I have on this computer and start with fresh profile
All Replies (2)
Create a new profile as a test to check if your current profile is causing the problems.
See "Basic Troubleshooting: Make a new profile":
If that new profile works then you can transfer some files from the old profile to that new profile, but be careful not to copy corrupted files.
See:
I cant even open profilemanager to create new profile so how am I suppose to create new profile?
when I enter this command in run box :firefox.exe -ProfileManager i get a same message that profile missing or inaccessible
please help!