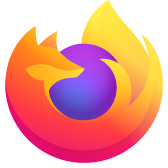 ver 7.0.1 wont support frames.
I upgraded to ver. 7.0.1 and on certain sites its blank and when I right click view page source, it tells me that the browser doesn't support frames. Here's a copy and paste. <noframes>
Your browser does not support frames. We recommend upgrading your browser.
<center>Click <a href="
http://533902o0mi0r2ua8lc836oerfv.hop.clickbank.net/?tid=WIND
" >here </a> to enter the site.</center></noframes></html>
I upgraded to ver. 7.0.1 and on certain sites its blank and when I right click view page source, it tells me that the browser doesn't support frames. Here's a copy and paste. <noframes><h2>Your browser does not support frames. We recommend upgrading your browser.</h2><br><br><center>Click <a href="http://533902o0mi0r2ua8lc836oerfv.hop.clickbank.net/?tid=WIND" >here </a> to enter the site.</center></noframes></html>