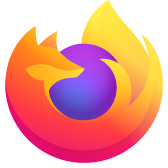 the toolbar bottom window since i install the new firwfox dose not work cant click on anything there all the rest of the toolbar work fine
the part of the toolbar that has more then one web page and on this webpage the yes no bar at the top that ask you if you want to help mozilla firefox improve there browser i cant click on the different webpages or the yes no but my mouse work on all other links
the part of the toolbar that has more then one web page and on this webpage the yes no bar at the top that ask you if you want to help mozilla firefox improve there browser i cant click on the different webpages or the yes no but my mouse work on all other links
All Replies (1)
Recently, the Yahoo Toolbar and the Babylon extension have been reported to cause that problem. They seem to overlap invisibly over the top of the web page display. If you have either or both, uninstall or disable them/it, or see if an update is available that solves the problem.

If this reply solves your problem, please click "Solved It" next to this reply when signed-in to the forum.
---
Not related to your question, but...
You may need to update some plug-ins. Check your plug-ins and update as necessary: