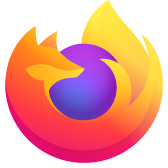 Firefox 11.0 links to wrong place to get Windows Media Player
When I go to a page that says it needs Windows Media player I tell it to install missing plugins, check "Windows Media Player 11" and click NEXT and I get a server not found inside the "Plugin Finder Service". Then when I click on the "Manual Install" it sends me to http://port25.technet.com/pages/windows-media-player-firefox-plugin-download.aspx which says service not available. Shouldnt it send me to http://support.mozilla.org/en-US/kb/Using%20the%20Windows%20Media%20Player%20plugin%20with%20Firefox or to http://www.interoperabilitybridges.com/windows-media-player-firefox-plugin-download ?
All Replies (2)
The old port25 site redirects me to the new site. However, it would be nice if that was updated over on plugincheck.
Maybe it's a temporary issue, no?