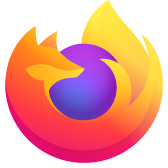 Titles missing from location bar dropdown
The page titles and URLs are not displaying in the location bar dropdown that should display the history. The page icons are there on the left, as they normally are, but all the text is missing.
I recently had to end the firefox process as my browser was hanging. The problem has been occurring since then.
Here is a screenshot: http://tinypic.com/r/65u905/6
The page titles and URLs are not displaying in the location bar dropdown that should display the history. The page icons are there on the left, as they normally are, but all the text is missing. I recently had to end the firefox process as my browser was hanging. The problem has been occurring since then. Here is a screenshot: http://tinypic.com/r/65u905/6
Chosen solution
This has been linked to the Delicious Bookmarks extension (or maybe another Delicious-related extension). Please see this earlier thread for more discussion:
Read this answer in context
👍 1
All Replies (1)
Chosen Solution
This has been linked to the Delicious Bookmarks extension (or maybe another Delicious-related extension). Please see this earlier thread for more discussion:
Modified by jscher2000 - Support Volunteer