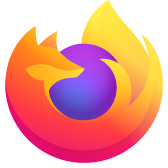 it crashed and what a do jest ceeps crashing
when i clic on firefox on my laptop it crashes and if i clic on what enything it crashes
when i clic on firefox on my laptop it crashes and if i clic on what enything it crashes
All Replies (2)
We're sorry to hear that your Firefox seems to be crashing when you open it. Please perform the following steps to give us a crash report ID that helps us find out more about the cause of the crash.
Press the following shortcut to get a Run window: [Windows] + [R]. This should bring up a window that contains a text field.
In that text field, enter %APPDATA% and press Enter. An explorer window should open.
From that explorer window, double-click on the Mozilla folder, then double-click on Firefox and then on Crash reports. Double-click on submitted.
Now, you should see a list of files that contain reports. Go to View > Arrange Icons by > Modified to get the most recent files at the top of the window.
Open the most recent 5 files with a text editor and copy the IDs.
Paste each ID into the reply window on the forums.
Thanks in advance!
You can find more information and troubleshooting steps in the Troubleshoot Firefox crashes (closing or quitting unexpectedly) article.
You can use one of these to start Firefox in Safe mode:
On Windows, hold down the Shift key while starting Firefox with a double-click on the Firefox desktop shortcut
On Mac, hold down the Options key while starting Firefox
Help > Restart with Add-ons Disabled
Try to disable hardware acceleration in Firefox.
Tools > Options > Advanced > General > Browsing: "Use hardware acceleration when available"
---
If you can't open Firefox then see: