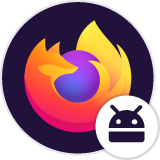 webpage/Display issue
Ok, so I'm encountering a problem. most of the time when I click on a link from an email or from maunually typing in an address, it will go to open the page in firefox, go thru the loading process, then not display anything but a white screen. Sometimes, Ill leave it alone for a brief period of time(30mins) and go back to it and it will show the page, other times wont even at all, and will not even it after powering down the phone or or killing the app... any inklings/ideas? Was thinking about uninstalling and reinstalling but figured id ask here before doing anything. heres what im running: (mot droid4) firefox vs 21.0 android 4.1.2
Ok, so I'm encountering a problem. most of the time when I click on a link from an email or from maunually typing in an address, it will go to open the page in firefox, go thru the loading process, then not display anything but a white screen. Sometimes, Ill leave it alone for a brief period of time(30mins) and go back to it and it will show the page, other times wont even at all, and will not even it after powering down the phone or or killing the app... any inklings/ideas? Was thinking about uninstalling and reinstalling but figured id ask here before doing anything. heres what im running: (mot droid4) firefox vs 21.0 android 4.1.2
All Replies (1)
Many site issues can be caused by corrupt cookies or cache. In order to try to fix these problems, the first step is to clear both cookies and the cache. The Firefox cache temporarily stores images, scripts, and other parts of websites while you are browsing.
Note: This will temporarily log you out of all sites you're logged in to. To clear cache and cookies, do the following:
Tap the menu icon located at the top right corner. This is the icon with 3 bars. On older Android devices you'll have to press the hardware menu key and then tap More.
Tap Settings.
After that, you will be taken to the settings screen. In the settings screen, look under the section Privacy & Security and select Clear private data.
You will then be taken to a list of what can be cleared. Select the following 2 for deletion:

Cookies & active logins
Cache

After those have been selected, tap the Clear data button to actually clear the cache and cookies.
Did this help you with your problems? Please let us know!