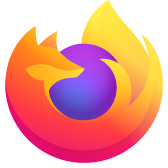 can't open some IDN domain
Firefox 22 , Windows 7 (64bit) and windows 8 (64 bit) Can't open some IDN domain. Example I can open all of this domain with firefox [http://ไฮดรอลิกไฮโดรลิก.com] , [http://วอลเปเปอร์-ติดผนัง.net] , [http://ลังพลาสติกลังทึบ.com] But I can't open all of this domain [http://เครื่องทำน้ำทำน้ำแข็ง.com] , [http://เครื่องพ่นสีเครื่องพ่นสีฝุ่น.com] ,[http://อลูมิเนียมอลูมิเนียมห้องเย็น.com] I try to open via google chrome and internet explorer they can open all of those domain. My thought are this problem happen only long charactor name of IDN domain but i don't know why and I can't tell the world to open my website with every browser except firefox that not make sense. *edit domain from suggestion of jscher2000
Modified by BeYourCyber
All Replies (4)
I already view that topic. My problem not like that problem.
In https://bugzilla.mozilla.org/show_bug.cgi?id=854041 show IDN domain with wrong characteristic of thai word.
But my problem show correct characteristic of thai word IDN domain but it not working when open with firefox.
Puny code versions work:
You can (temporarily) set the network.IDN_show_punycode pref to copy and paste the URL as puny code from the location bar to the clipboard and paste it in its place (Ctrl+A,Ctrl+C,Ctrl+V).