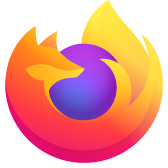 firefox restarts my computer
after updating to 24 and now 25, when i am surfing the web through firefox, my computer restarts, usually this happens the most when i check e-mail (like AOL and Yahoo) and when i'm on youtube, all my plugins are updating and i scanned my computer for viruses and malware, and i checked my hard drive for errors, so i'm assumong its the firefox browser, this does not happen when i'm surfing normally through IE
after updating to 24 and now 25, when i am surfing the web through firefox, my computer restarts, usually this happens the most when i check e-mail (like AOL and Yahoo) and when i'm on youtube, all my plugins are updating and i scanned my computer for viruses and malware, and i checked my hard drive for errors, so i'm assumong its the firefox browser, this does not happen when i'm surfing normally through IE
All Replies (4)
Firefox never do the system restart.
Sometimes a problem with Firefox may be a result of malware installed on your computer, that you may not be aware of.
You can try these free programs to scan for malware, which work with your existing antivirus software:
Microsoft Security Essentials is a good permanent antivirus for Windows 7/Vista/XP if you don't already have one.

Further information can be found in the Troubleshoot Firefox issues caused by malware article.
______________________________________________________________________________

Certain Firefox problems can be solved by performing a Clean reinstall. This means you remove Firefox program files and then reinstall Firefox. Please follow these steps:
Note: You might want to print these steps or view them in another browser.
Download the latest Desktop version of Firefox from http://www.mozilla.org and save the setup file to your computer.
After the download finishes, close all Firefox windows (click Exit from the Firefox or File menu).
Delete the Firefox installation folder, which is located in one of these locations, by default:

Windows:

C:\Program Files\Mozilla Firefox
C:\Program Files (x86)\Mozilla Firefox

Mac: Delete Firefox from the Applications folder.
Linux: If you installed Firefox with the distro-based package manager, you should use the same way to uninstall it - see Install Firefox on Linux. If you downloaded and installed the binary package from the Firefox download page, simply remove the folder firefox in your home directory.

Now, go ahead and reinstall Firefox:

Double-click the downloaded installation file and go through the steps of the installation wizard.
Once the wizard is finished, choose to directly open Firefox after clicking the Finish button.
Please report back to see if this helped you!
Thank you.
I have fully scanned my computer with my anti-virus and windows defender, I have reset firefox and did a clean uninstall I have firefox 28 now and the same thing happens
Good evening SM84!
Try disabling graphics hardware acceleration. Since this feature was added to Firefox, it has gradually improved, but there still are a few glitches.
You might need to restart Firefox in order for this to take effect, so save all work first (e.g., mail you are composing, online documents you're editing, etc.).
Then perform these steps:
Click the orange Firefox button at the top left, then select the "Options" button, or, if there is no Firefox button at the top, go to Tools > Options.
In the Firefox options window click the Advanced tab, then select "General".
In the settings list, you should find the Use hardware acceleration when available checkbox. Uncheck this checkbox.
Now, restart Firefox and see if the problems persist.
Additionally, please check for updates for your graphics driver by following the steps mentioned in the following Knowledge base articles:
Did this fix your problems? Please report back to us!
---
On another note, your system details say that you are using version 25.0 and not 28 like you say. Firefox 28 is another build of Firefox called Aurora. It's an extremely early release of Firefox used by developers and testers. I do not recommend using Aurora as 1) It's updated every morning 2) Not as stable as Firefox main (You can view the channels here: http://www.mozilla.org/en-US/firefox/channel/) 3) I don't think we provide Support on Aurora or even FxBeta. (I am not entirely sure though)
Modified by Moses
sorry about I meant firefox 26, also I did click off hardware accel, and it still happened I'm using NVIDI GeForce and it has been updated recently, could that be it?