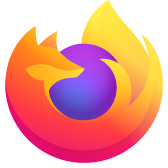 login does work in latest release
I am using Firefox version 25. In this release when I attempted to log in to our website , the website does not react at all. It works in older release of firefox. this is the log in steps: go to www.theatreworks.org click on login enter user name and password click on login No reaction from website
This is also an issue on Chrome but works on IE 10.0.9200.16571
I am using Firefox version 25. In this release when I attempted to log in to our website , the website does not react at all. It works in older release of firefox. this is the log in steps: go to www.theatreworks.org click on login enter user name and password click on login No reaction from website This is also an issue on Chrome but works on IE 10.0.9200.16571
All Replies (6)
Does this page contain any HTML5?
There is not reaction for me either.
---
This is most likely a coding error or an issue with internet browser compatibility. Please contact the website development team.
Sorry for any inconvenience.
Clear the cache and cookies only from websites that cause problems.
"Clear the Cache":
Firefox/Tools > Options > Advanced > Network > Cached Web Content: "Clear Now"
"Remove Cookies" from sites causing problems:
Firefox/Tools > Options > Privacy > Cookies: "Show Cookies"
See also:
---
Start Firefox in Safe Mode to check if one of the extensions (Firefox/Firefox/Tools > Add-ons > Extensions) or if hardware acceleration is causing the problem (switch to the DEFAULT theme: Firefox/Firefox/Tools > Add-ons > Appearance).
Do NOT click the Reset button on the Safe Mode start window.
I do get a reaction with this user agent.
Mozilla/5.0 (X11; Ubuntu; Linux i686; rv:25.0) Gecko/20100101 Firefox/25.0
Pretty much, Firefox 25 on Linux.
It works for me so I would try clearing the cache and cookies as cor-el suggested above.
I assume youre asking the OP?