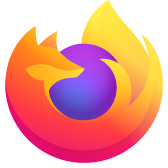 How to prevent blogspot.com from stealing Ctrl+K Firefox shortcut?
A blogspot.com website steals Firefox internal keyboard shortcut Ctrl+K. I visited a webpage http://googleresearch.blogspot.com/2013/11/moores-law-part-1-brief-history-of.html. To go to search bar I press Ctrl+K but the website took over this keyboard shortcut and opens a new webpage in the same window instead. How can I prevent from websites "stealing" default firefox shortcuts?
Chosen solution
Hi dovydas, the NoScript and YesScript extensions can block JavaScript on a site-by-site basis. If you only want to block scripts on one or two sites, use YesScript (NoScript blocks on every site by default).
Read this answer in context
👍 2
All Replies (6)
The support article mentions that for Linux systems, Ctrl+j is an alternate way to move focus to the search bar. Keyboard shortcuts - Perform common Firefox tasks quickly
But to address your question directly, I think the short answer is that pages may use a variety of JavaScript approach to intercept the keyboard, and I'm not aware of a setting to block that, or a universal approach to stripping custom keyboard handlers from a page, either selectively or in toto. Hmmm...
Ctrl + J is also intercepted by blogspot.com and opens a new link. Exactly the same problem as with Ctrl + K.
Is it possible to totally restrict Javascript on *.blogspot.com but to allow it on the rest of the web?
Modified by dovydas
Another possible workaround is to press F6 or Ctrl+L (Ctrl+L isn't intercepted in this case) first to move the focus from the page and then Ctrl+K.
Chosen Solution
Hi dovydas, the NoScript and YesScript extensions can block JavaScript on a site-by-site basis. If you only want to block scripts on one or two sites, use YesScript (NoScript blocks on every site by default).
Thank you. I've blocked Javascript on http://googleresearch.blogspot.com with YesScript however now the web page doesn't render at all. Google hides all content from me if I disable Javascript. I've blacklisted googleresearch.blogspot.com and I am not going to dig any deeper. Let's consider this case solved. F*ck Google.
I accidentally edited that out of my reply: the Blogger templating system relies on scripting for everything.
I looked into the Dynamic Views template description and it mentions using J and K to switch between posts. Perhaps they just "forgot" to deactivate navigation when the user holds other keys down with j and k? I'm surprised, but since the page doesn't intercept Ctrl+j and Ctrl+k in Chrome, perhaps they just don't care?