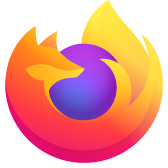 How do I get windows media player play in Firefox?
I downloaded, and installed the plugin from this website: http://www.interoperabilitybridges.com/windows-media-player-firefox-plugin-download but i don't see it in the plugin section of Firefox. When i go to a site with windows media player it says there is a missing required plugin.
All Replies (4)
Thank you! This did the trick, all is working well.
Hello, I've done the about:config process about 4 times and wmp is still not working, trying to get homework done, very frustrating. Help someone!
Can you find the WMP plugin file (np-mswmp.dll) in the Firefox program folder or elsewhere on your computer?
Modified by cor-el