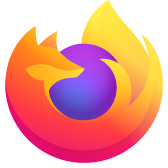 why do I get 2 identical windows when starting Firefox v29?
running win7. process explorer shows only one process.
running win7. process explorer shows only one process.
All Replies (4)
Firefox may open an additional window each time you re-launch from the icon, but if you aren't making extra clicks, it's hard to think of a reason for getting multiple windows.
Are there any extra command-line options? If you right-click your shortcut and choose Properties, then the Shortcut tab, you should only see the following in the Target box:
32-bit Windows:
"C:\Program Files\Mozilla Firefox\firefox.exe"

64-bit Windows:
"C:\Program Files (x86)\Mozilla Firefox\firefox.exe"

If any addresses or parameters follow that, try clearing them out (unless you added them intentionally, in which case, what are they?).
In case one of your extensions is involved, could you try starting Firefox in its Safe Mode? That's a standard diagnostic tool to deactivate extensions and some advanced features of Firefox. More info: Diagnose Firefox issues using Troubleshoot Mode.
With Firefox running: you can restart in Safe Mode using
Help > Restart with Add-ons Disabled (Flash and other plugins still run)
With Firefox closed: you can start up in Safe Mode by holding down the Shift key when clicking (or on the desktop double-clicking) the icon.
In the small dialog that should appear, click "Start in Safe Mode" (not Reset)
Any extra windows?
Modified by jscher2000 - Support Volunteer
Thanks for your prompt answers, but neither one is helpful. This behavior started with the latest update, ver 29. I tried several ways to revert to ver28, but apparently mozilla supplies ver 29 in response to any attempt to install any earlier version.
I am not double clicking and I get the same behavior when restarting in Firefox Safe mode. I guess it is time to go to Chrome, despite preferring Firefox.
I'm amazed you would switch browsers because you get an extra window at startup. How often do you exit and restart the browser in a day? Or is this related to some other peculiar behavior (by Firefox, not by you) that you haven't mentioned?
If you understand the security risks of running Firefox 28, you can find a link in this article: Install an older version of Firefox.