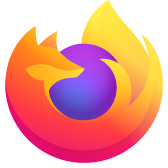 Bookmarks & Menus all gone
Bookmarks & bookmark menu items all gone. HELP. Firefox/Mac OS
Bookmarks & bookmark menu items all gone. HELP. Firefox/Mac OS
Todas las respuestas (4)
Hey there!
Please see the following the article on how to recover your bookmarks: http://mzl.la/1BAQGUu
Hope I helped!
Bithiah
Thank you for the link. I've been through it and does not solve the problem. However I notice that the missing bookmarks are still in Firefox on my iPhone.
Modificadas por hbashew el
To enable the Bookmarks Toolbar: Click on the menu button, then click. Customize Toolbar Select the Toolbars dropdown menu at the bottom of the window. Select Bookmarks Toolbar. Click the Done button when you're finished.

Regards, Will
Hey there!
If your problem has been solved, please mark any answer as the solution to let others know this thread is over. If your problem still persists, please tell so we can further assist you. Thank you!
Bithiah