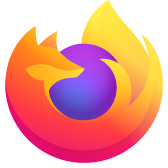 Windows Media Player (WMP) plugin
Why WMP plugin doesn't work probably on Firefox 16.0.2 while it works great on Google Chrome and IE. I tried installing WMP firefox plugin at: http://www.interoperabilitybridges.com/windows-media-player-firefox-plugin-download but with no luck. sample page: http://palradio.blue.ps/new/playing/radios/quran.htm
Kaikki vastaukset (7)
Hi,
The Reset Firefox feature can fix many issues by restoring Firefox to its factory default state while saving your essential information. Note: This will cause you to lose any Extensions, Open websites, and some Preferences.
To Reset Firefox do the following:
Go to Firefox > Help > Troubleshooting Information.
Click the "Reset Firefox" button.
Firefox will close and reset. After Firefox is done, it will show a window with the information that is imported. Click Finish.
Firefox will open with all factory defaults applied.

Further information can be found in the Refresh Firefox - reset add-ons and settings article.
Did this fix your problems? Please report back to us!
Tried to reset firefox but the same problem; the plugin doesn't work.
Your system details list list shows that you have both the classic WMP plugin (Npdsplay dll) and the new WMP plugin (np-mswmp.dll) installed.
Try to disable the classic Npdsplay dll plugin to see if that helps.
Firefox menu button or Tools > Add-ons > Plugins
You can try to temporarily Disable all the Plugins except Npdsplay in Tools (Alt + T) > Add-ons. If the page already loaded with a plugin you can try to restart Firefox and check - a quick way to restart Firefox is to press Shift + F2, type restart and Enter. If it still fails please Disable Npdsplay, and instead Enable np-mswmp and check. You may have to restart and check until either one plays successfully, and then you can try to enable the other plugins except one of Npdsplay or np-mswmp, whichever fails.
Play Windows Media files in Firefox with the Windows Media plugin
There is no need to have the classic WMP installed and enabled in current Firefox versions. That classic WMP plugin doesn't support a lot of features including controls and script support, so it is best not to use it.
See "Manually uninstalling a plugin":
Thanks all. I disabled the classic plugin and the new plugin is enabled and works great. But my other question now is why Firefox doesn't disable the classic plugin by default while the new one is installed?
You're welcome.
That may be caused by the order Firefox finds the plugins. If Firefox finds the old plugin first (i.e. before the new plugin) then Firefox uses that old plugin and that plugin may not work properly in a lot of cases like yours. It is always best to have multiple plugins installed that can handle the same content to avoid confusion which plugin gets used. So if you install a new plugin then Firefox may still be using an older plugin if you do not disable or uninstall it.