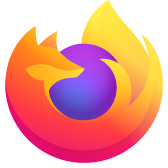 can't send email..get message'mail server sent an incorrect greeting'
Noticed in my Malwarebytes log that there were 3 entries (PUPs) to 2 files and a folder that occurred about the same time as the above message started to occur. MB has quarantined these entries but that does not remove the problem of not being to sent email. rest of message is"cxr-0bgw-6003a.stratus.cloudmark.com cmsmtp 70.157.166.137 ...etc Any help would be appreciated. Thanks, Bill
Noticed in my Malwarebytes log that there were 3 entries (PUPs) to 2 files and a folder that occurred about the same time as the above message started to occur. MB has quarantined these entries but that does not remove the problem of not being to sent email. rest of message is"cxr-0bgw-6003a.stratus.cloudmark.com cmsmtp 70.157.166.137 ...etc Any help would be appreciated. Thanks, Bill
Alle antwurden (3)
The Browser isn't a email program. You want to check the email provider your using.
Bill5353 said
Noticed in my Malwarebytes log that there were 3 entries (PUPs) to 2 files and a folder that occurred about the same time as the above message started to occur. MB has quarantined these entries but that does not remove the problem of not being to sent email.
Are you sure you are not referring to a email client like Thunderbird?
Firefox is a web browser as the only way you can deal with email in a web browser is by way of the email webmail aka web based email site.
Thanks...I should have sent this to the Thunderbird group. Thanks for your time! Bill