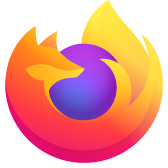 Flash has no sound
Using Firefox 10, now 11, under OS X Lion, I have no sound in flash videos and animations. I have sound in flash videos and animations under Chrome & Safari. I have sound in all other apps. I have sound in Firefox when the video or animation is not flash (HTML 5, for example.)
Using Firefox 10, now 11, under OS X Lion, I have no sound in flash videos and animations. I have sound in flash videos and animations under Chrome & Safari. I have sound in all other apps. I have sound in Firefox when the video or animation is not flash (HTML 5, for example.)
Alle antwurden (8)
try to add https always to the firefox. Prob will solve
Thanks. Already tried that. Didn't work.
Try to clear the Flash cookies (LSO).
Flash Website Storage Settings panel:
Global Storage Settings Panel:
Flash Local storage settings Help:
I'm having the same problem with Firefox 11 and Flash 11.2.202.228 on Windows 7. Flash works normally in both Chrome and IE, but I get no sound in Firefox. HTML5 videos play normally. I've tried all the above fixes with no luck.
I should add that, unlike the original poster, the problem started for me in Firefox 11, not 10. And as far as I can tell, it didn't happen following any Firefox or add-on updates.
I found this just now:
http://forums.adobe.com/thread/1026022
It fits the question, and I had the same problem. Their temporary solution for windows 7 was to lower the bitrate to 44100 KHz and that solved the problem for me. :) Figured I'd share.