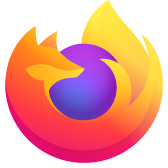 History
Hello I was wondering how I can clear my browser history without losing my passwords
Hello I was wondering how I can clear my browser history without losing my passwords
All Replies (3)
As long as you have AutoFill password saves enabled your login/pswd should be safe. That's my experience so far.
Do you mean your saved passwords? You can clear browsing history without affecting those. One way is with Clear Recent History (History menus or ctl+shft+del).
ivanh0616 said
Hello I was wondering how I can clear my browser history without losing my passwords
Firefox uses "History" in two different senses:
(1) Broad: Lots of different kinds of private data accumulated while browsing -- including the cookies that sites set to keep you signed in (these do not contain your passwords, but have a token sites use to confirm that you already signed in)
(2) Narrow: a list of URLs you visited (AKA "Browsing & Download History")
What exactly are you looking to clear without removing your cookies?