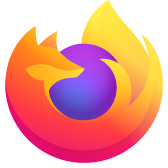 Firefox keeps crashing approx. every 20 mins since last update
Hello - my Firefox browser is crashing constantly (entire browser / program just closes with no prompt whatsoever) after specific intervals of usage. Only occurred from the time of the last latest update. Below are my report details https://crash-stats.mozilla.com/report/index/bp-ebdca321-70f2-4418-ac76-12eae0181122 https://crash-stats.mozilla.com/report/index/bp-884ab6a8-0f1c-4eab-bbcf-887450181122
All Replies (3)
These two reports are "Out of Memory" crashes. This occurs when Firefox requests a block of memory from the system and the system declines the request. The reports show memory is 93-94% full in the two cases, which is pretty high. What I can't tell is whether Firefox is using up the memory, or whether so many other programs are using memory that Firefox just can't get enough...
Thank you so much for your replies. Indeed, I have many tabs and instances of Firefox open. Though in the past all this has caused is a slowdown of my system and not an automatic closure of Firefox without any prior prompts.
I realise now that I was also running Chrome at the time. After closing it, so far so good with no crashing....