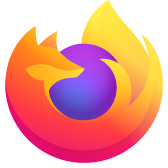 Panning and other controls problems with embedded maps (google and open street map)
For sport, I use Strava, Garmin Connect, Komoot, Runkeeper that all use embedded maps. They use either openstreetmap or google. On the main google maps, I can pan the map (click the map, hold it and then move the view), on the embedded maps within these website, I cant navigate by clicking and dragging. (It is the same on the main openstreetmap site (although this is how it is supposed to work, when i try the same in the chrome browser it does work).
When I try it in chrome, the panning works for these site. There must be some mouse setting that I am missing.
I already tried restarting firefox with all addons off and turning off hardware acceleration.
cheers, Gerard
For sport, I use Strava, Garmin Connect, Komoot, Runkeeper that all use embedded maps. They use either openstreetmap or google. On the main google maps, I can pan the map (click the map, hold it and then move the view), on the embedded maps within these website, I cant navigate by clicking and dragging. (It is the same on the main openstreetmap site (although this is how it is supposed to work, when i try the same in the chrome browser it does work). When I try it in chrome, the panning works for these site. There must be some mouse setting that I am missing. I already tried restarting firefox with all addons off and turning off hardware acceleration. cheers, Gerard