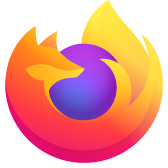 Can't find data for FireFox in my documents
Hey so I've been having this issue for a while now and I don't know how to fix it.
I hoard my tabs so using TST (tree style tab) for firefox is extremely helpful for my studies and hoarding tendencies, I will remove the tabs from the top of my screen easily. Due to my computer breaking and being replaced, I've had to redo this process and I cannot find any data for firefox in my documents.
I don't know if this is an issue anyone else has faced and has fixed it. Any suggestions would be appreciated.
PS: I have reinstalled FF several times now and it doesn't fix the issue :(
Hey so I've been having this issue for a while now and I don't know how to fix it. I hoard my tabs so using TST (tree style tab) for firefox is extremely helpful for my studies and hoarding tendencies, I will remove the tabs from the top of my screen easily. Due to my computer breaking and being replaced, I've had to redo this process and I cannot find any data for firefox in my documents. I don't know if this is an issue anyone else has faced and has fixed it. Any suggestions would be appreciated. PS: I have reinstalled FF several times now and it doesn't fix the issue :(