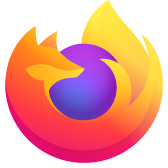 How to stop this annoying drop-down when Firefox in a full screen mode?
When I use the Firefox in full screen mode in the Mac OS, the three colored dots (red, gray and green) are automatically hidden, however if I'm switching between tabs, is normal that sometimes I go with the cursor a little bit upper, and the three dots will be automatically displayed. The problem is how these three dots are displayed, with an annoying drop-down effect. This is so annoying!!!! On safari and office tools the behavior is different, when the cursor is close to the three dots area, they just appear, and there is no annoying drop-down effect.
There is any method to change this effect on Firefox?
Using MacOS version 13.2.1
System: MacBock Pro M1
When I use the Firefox in full screen mode in the Mac OS, the three colored dots (red, gray and green) are automatically hidden, however if I'm switching between tabs, is normal that sometimes I go with the cursor a little bit upper, and the three dots will be automatically displayed. The problem is how these three dots are displayed, with an annoying drop-down effect. This is so annoying!!!! On safari and office tools the behavior is different, when the cursor is close to the three dots area, they just appear, and there is no annoying drop-down effect. There is any method to change this effect on Firefox? Using MacOS version 13.2.1 System: MacBock Pro M1