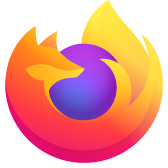 I want to update but need to know that the new version allows Roboform Lite to work
I keep getting urgent requests to update Firefox to the new version (16??) but I have done so only to find that Roboform Lite does not work with that version. Thus I have returned to level 14.0.1 where Roboform Lite does work. Is it possible to be informed when the new version does allow Roboform Lite to work to eric.g@clear.net.nz
I keep getting urgent requests to update Firefox to the new version (16??) but I have done so only to find that Roboform Lite does not work with that version. Thus I have returned to level 14.0.1 where Roboform Lite does work. Is it possible to be informed when the new version does allow Roboform Lite to work to eric.g@clear.net.nz
Svi odgovori (1)
Mozilla has no control over third-party add-ons. Contact the author of the add-on in question for support. Support links are displayed on the right side of the add-on details page:
Firefox has a built-in password manager. If it doesn't suit your needs, you may want to check out the LastPass Password Manager add-on.
The latest version of Firefox is 17.0.1. Old versions contain security vulnerabilities.
---
Also note that by default, this site automatically sends you e-mail notifications when someone replies to your question. Posting your address for all to see will only cause it to be picked up by spambots.