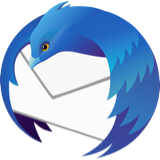 Lightning - Show events when remote server is offline (but thunderbird online)
Hi, I have a owncloud server (at home) with my agenda. I configured lightning so that I sync my events in thunderbird. This works perfectly when everything is online. Sometimes my owncloud server is offline for maintenance or just shut down for energy saving. When my server is offline, I want to be able to continue seeing my calendar events but also continue receiving my emails.
- If my remote server is offline and thunderbird is online, I can't see my calendar events (server is currently unavailable). Even if I checked the box for offline working. - If thunderbird is offline, I can see my calendar events, but I can't receive my email.
=> Is there a parameter/functionality to keep showing my calendar events even if the remote server is offline ? Or is this a bug ? => Or, at worst, is there a way to put the email part online and lightning offline ? No the best if you have multiple remote calendar that are not all offline...
Thanks
Hi, I have a owncloud server (at home) with my agenda. I configured lightning so that I sync my events in thunderbird. This works perfectly when everything is online. Sometimes my owncloud server is offline for maintenance or just shut down for energy saving. When my server is offline, I want to be able to continue seeing my calendar events but also continue receiving my emails. - If my remote server is offline and thunderbird is online, I can't see my calendar events (server is currently unavailable). Even if I checked the box for offline working. - If thunderbird is offline, I can see my calendar events, but I can't receive my email. => Is there a parameter/functionality to keep showing my calendar events even if the remote server is offline ? Or is this a bug ? => Or, at worst, is there a way to put the email part online and lightning offline ? No the best if you have multiple remote calendar that are not all offline... Thanks