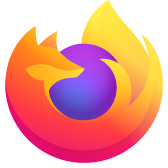 When I open a new window in a new tab i get one or two more tabs that want to take me to various help sites
Windows 7, in firefox, if i right click on a link in one window to open in either a new tab or new window, i am getting 1 to 2 extra windows or tabs that open up wanting to direct me to help desk buisness...it is as if Mcafee isn't working at all
Windows 7, in firefox, if i right click on a link in one window to open in either a new tab or new window, i am getting 1 to 2 extra windows or tabs that open up wanting to direct me to help desk buisness...it is as if Mcafee isn't working at all
Semua Balasan (5)
A new window opens with the home page(s) as set in Options/Preferences > General.
You can check the home page setting:
Tools > Options > General > Startup: Home page
Firefox supports multiple home pages separated by '|' (pipe) symbols.
Sorry but that didn't help. The additional new tabs or windows that open direct me to helplines for troubleshooting computers. So when I click on a link, not only does that link open but at least 1-2 other either tabs or will open up as well leaving me to scramble to close the offending site(s). McAfee says its all up and running but it's as if something is turned off thanks
Diperbarui oleh cor-el pada
Do a malware check with several malware scanning programs on the Windows computer. Please scan with all programs because each program detects different malware. All these programs have free versions.
Make sure that you update each program to get the latest version of their databases before doing a scan.
You can also do a check for a rootkit infection with TDSSKiller.
See also:
Momentor said
Windows 7, in firefox, if i right click on a link in one window to open in either a new tab or new window, i am getting 1 to 2 extra windows or tabs that open up wanting to direct me to help desk buisness...it is as if Mcafee isn't working at all
Nothing helped till I spent 70.00 with Mcafee...it's working fine now!