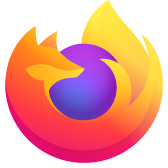 are cookie addons needed with firefox 103.0.1 ? aka: Total Cookie Protection
REF: FF/v103.0.1
Are various cookie managers needed now that V103.0.1 states on "What's new FireFox..." tab when it installs update and then restarts.
I have cookie addons: I don't care about cookies AND Cookie Quick Manager
Additionally, in Settings via "cookies" search results I have setup: - Enhanced Tracking Protection = Strict - Send "Do NotTrack" = Always - Delete cookies and site data when Firefox is closed = enabled ...Manage Exceptions = websites I trust and use frequently, data persistency makes life easier...
- Remember browsing and download history = enabled - Remember search and form history = enabled - Clear history when Firefox closes = enabled ...Settings for Clearing History:
  History section: Cookies = enabled, Cache = enabled
  Data section: Offline web site data = enabled

To be honest, I'm out of my depth here. Attempting settings which 'seem' best for me...?
Best to all Tim
REF: FF/v103.0.1 Are various cookie managers needed now that V103.0.1 states on "What's new FireFox..." tab when it installs update and then restarts. I have cookie addons: I don't care about cookies AND Cookie Quick Manager Additionally, in Settings via "cookies" search results I have setup: - Enhanced Tracking Protection = Strict - Send "Do NotTrack" = Always - Delete cookies and site data when Firefox is closed = enabled ...Manage Exceptions = websites I trust and use frequently, data persistency makes life easier... - Remember browsing and download history = enabled - Remember search and form history = enabled - Clear history when Firefox closes = enabled ...Settings for Clearing History: History section: Cookies = enabled, Cache = enabled Data section: Offline web site data = enabled To be honest, I'm out of my depth here. Attempting settings which 'seem' best for me...? Best to all Tim