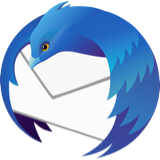 Thunderbird (Default profile only) crashing on startup @ mso20win32client.dll | mso30win32client.dll | mso40uiwin32client.dll | mso50win32client.dll | mso98win32client.dll | mso.dll | olmapi32.dll | BaseThreadInitThunk
I just restarted my W10 Laptop and now my default Thunderbird Profile crashes every time I try to start it! I have tried Troubleshooting Mode, but that makes no difference. My other 2 profiles are still working okay! Thunderbird is v91.11.0 (32-bit). The latest Crash report is: bp-303b9d0d-08ad-46fe-85f4-855130220808 Please help me to get my default profile working again A.S.A.P. as it is my Work profile for my Company which I constantly use! Thanks
I just restarted my W10 Laptop and now my default Thunderbird Profile crashes every time I try to start it! I have tried Troubleshooting Mode, but that makes no difference. My other 2 profiles are still working okay! Thunderbird is v91.11.0 (32-bit). The latest Crash report is: bp-303b9d0d-08ad-46fe-85f4-855130220808 Please help me to get my default profile working again A.S.A.P. as it is my Work profile for my Company which I constantly use! Thanks
Modificato da Wayne Mery il
Tutte le risposte (10)
I have a complete VEEAM Backup of the Laptop from last Friday. I have coped all the "C:\Users\<your Windows login username>\AppData\Roaming\Thunderbird\Profiles\default" files from the Backup to a new location. Are there any particular (settings?) files I could try replacing with those from the backup in case there has been some corruption? Or should I replace the whole profile (or better initially, setup a new profile using the backed up files)? Then would all be updated from the Email Servers to get see all Emails sent and received since Friday okay withiout any loss??? Or is there something else I should do???? Is there any harm (at least temporarily) in having 2 different Profiles (on the same Laptop) accessing the same Email accounts?
Using WInMerge on the top level of files I got the results attached.
Note impab-1.sqlite-wal (0 length now 623k before!) and some file only in the Friday Backup. Does this shed any light?
prefs.js has some lines like these missing in the latest version (plus various time stamp differences which I think are inconsequential!?!):
user_pref("mail.account.accountxx.identities", "idyy"); user_pref("mail.account.accountxx.server", "serverzz");
 where xx/yy is 14/11/14, 15/12/15, 19/15/18, 20/10/13

and this line has the coresponding 14, 15, 19 and 20 entries missing at the end:
user_pref("mail.accountmanager.accounts", "account3,account2,account4,account5,account6,account8,account9,account10,account12,account16,account18,account21,account1,account7,account14,account15,account19,account20");
Strange as I have not changed which accounts are in the Profile!
Thanks
Wayne
Thank you for your reply.
I tried what you said. Strangely the Thunderbird default Profile does not Crash and create a Crash ID when run from W10 Safe Mode with Networking (whether run in Troubleshooting Mode or normally)! Other profiles still work as normal whether in Troubleshooting Mode or not!
In Task Manager it appears as an App, but when you confirm "Continue in Troubleshoot Mode" it changes to a Background Process for a short time, then disappears! So presumably has stopped/crashed but does not go to Crash Reporter or create a Crash ID (as confirmed using one of the working Profiles)!
So please what should/can I do to get it working again a.s.a.p.???
Thanks Henry
Modificato da Henry il
Wayne, et al
Please can you help me to get my profile working again a.s.a.p.?
I have been using Thunderbird for years for multiple Email accounts with several profiles and I rely on it. This is the first time it has been completely unusable due to crashing in a profile!
FYI - The Thunderbird issue with my default profile crashing, occured on Monday after restarting my Laptop after suspending Bitlocker (trying to resolve a Microsoft Office 365 App login issue with the TPM caused by a motherboard change back in May!). I am almost certain I had closed all 3 of my Thunderbird profiles before the restart though!
From the above details what can I do to get it working???
Is there a particular file/files I should try restoring from my Backup taken last Friday before the issue occured on Monday?
Or should I replace the complete profile Folder tree ("C:\Users\<your Windows login username>\AppData\Roaming\Thunderbird\Profiles\default") of 14.5 GB from my Backup?
FYI - I have a similar default Profile on another Windows 10 PC which is still working okay.
Thanks Henry
Wayne
It is very strange that you have suggested this in relation to Thunderbird crashing!
Was that a mistake or did you mean to post that on another Thread????
Since last Thursday I have not been able to login to my Office Apps using my Microsoft 365 for Business Login with username xxxxx@xxxxx.onmicrosoft.com, though it still works fine for the Admin Center and OneDrive! My Laptop motherboard was changed in May and signed out of Office last Thursday because I could not get an Add-In to load/install in Excel. When I try to login using the username (before even being asked for the password) I get a TPM C0090016 Error. I have not been able to get this to work despite several contacts with Microsoft Support and using ther automated Support and Recovery Assistant (SARA) tool!
My Thunderbird crashing for the default profile started happening on Monday after a reboot!
Thanks Henry
Hard to say what the precise solution is, but it's unlikely to be restoring some earlier version of Thunderbird data. If it works when Windows is started in safe mode, then the cause is something that Windows is loading during normal boot. Make sure everything on Windows is up to date, remove anything you don't need. Look at the list of installed programs, and services.
If you are still stuck, post your newer crash IDs. And maybe try installing version 102 from https://www.thunderbird.net/en-US/
Wayne Sorry for delay in getting back to you, but I frustratingly I could not log in to my Local Account on my Laptop (having cleared TPM to try to resolve a Microsoft 365 login to Apps issue!)! It turned out that I has to preceed my local account name (not Full Name) with ".\" or "local\"!!!
Sorry I was not clear when running using Windows Safe-Mode, Thunderbird does not show the Crash Dialogue, or work, it just appears in Task Manager for a while then disappears!!!
Anyway I have now updated from 91.11.0 to 102.1.2, but still have the crash with my default Profile every time it starts!
My latest crash signatures are:
 bp-2493ae7d-d095-433b-bb24-ac1070220817 and bp-1bd85a5f-1388-493c-9c14-225270220817

and bp-1f0c7231-0fc0-4f24-bed0-eb2f30220817 when trying to run in Troubleshoot mode!
Please can you help? I need to get this working again A.S.A.P.!
The same Email accounts are still working okay with Thunderbird on another PC.
Thanks Henry
Wayne
I do not understand why, but it is working now!
I tried re-installing Office 365 to try solving a login issue I have for my Apps for Business account. Which is still not solved!
Then I happened to try the Thunderbird default profile yet again (in Troubleshoot Mode) and it worked and now I have restarted it normally and it is still working without crashing!
The one very strange thing is that for most (but not all) of the Emails accounts it asked me for the imap password and I just entered the password copy/pasted from the Saved Logins within the profile! The smtp passwords (used for sending if I understand correctly) are still working okay without having to be re-entered! Could it have been that; something to do with the motherboard (changed in May), then logging out of office Apps 2 weeks ago, then clearing the TPM last Friday (I think) affected the Thunderbird imap passwords in relation to their internal storage/encryption, though they looked unchanged in the Saved Logins view from Settings \ Privacy & Security \ Saved Passwords? Thankfully if that was the case, the Primary Password was not affected.
Hopefully the Thunderbird default Profilw will keep working now!?!
One question, whilst I am typing. I noticed with 102.1.2 now that on my Desktop for one email account it shows "Junk" at the end (after Filed Email Folders, just before "null") without a "fire" icon (just with a Folder icon), not just before "spam" with the "fire" icon. For the same email account on my Laptop "Junk" is just before "spam" and both have the "fire" icon! So why and how can I get the Desktop Thunderbird instance to look the same??
Thanks Henry
Wayne
FYI - The final thing I did to get my office login to work again was to use "dsregcmd /debug /leave". It seems it had details of an office login for a customer's domain still registered on my Laptop and to their Azure Active Directory that was not valid due to the motherboard/TPM change! That was stopping my onmicrosoft.com login to Microsoft/Office 365 Apps from working just giving me the C0090016 Error!
Thanks