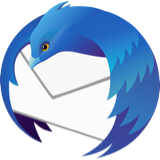 Thunderbird 107.0b1 keeps downloading the same emails from the server over and over
This morning Thunderbird 107.0b1 was automatically installed. Ever since, Thunderbird 107.0b1 keeps downloading the same emails from the server over and over. I tried 2 fixes: "delete the popstate.dat file" and "Delete the index files, named *.msf" I also deleted all emails from the server and restarted Thunderbird. Now any new emails I receive keep downloading from the server over and over. I have been using Thunderbird for at least 5 years and never had an issue like this. Note' the server is mail.comcast.net
This morning Thunderbird 107.0b1 was automatically installed. Ever since, Thunderbird 107.0b1 keeps downloading the same emails from the server over and over. I tried 2 fixes: "delete the popstate.dat file" and "Delete the index files, named *.msf" I also deleted all emails from the server and restarted Thunderbird. Now any new emails I receive keep downloading from the server over and over. I have been using Thunderbird for at least 5 years and never had an issue like this. Note' the server is mail.comcast.net
Tutte le risposte (1)
There is a mailing list to report issues with Beta software. https://thunderbird.topicbox.com/groups/beta
However I do not think your issue is beta software, I think your issue is antivirus program.
I am drawing a fairly long bow, based on repeated downloads, the existence of a popstate.dat file which is only available for a POP mail account. Unfortunately most antivirus products can not cope with anything they do not expect. Perhaps it is a rushed release cycle.
When a malformed email arrives in your account with your provider the download starts, the ever helpful antivirus program starts it's hacking of your encrypted communications and scanning the mail, it encounters a malformed mail and simply dies. It pop up no warning, does not give you a clue, the download just stops and after about 2 minutes times out (default timeout is 100 seconds). So a few minutes later, you click the get mail, or the timed downloads starts again and exactly the same thing happens. The first good mails get downloaded, the antivirus dies on the bad one and it times out again.
I went through all that to explain why you will see advice to delete mail, especially from the server side spam folder as that is where most malformed mail ends up. The obvious solution is however to simply disable mail scanning in the antivirus program until the problem is resolved by the mail being downloaded without involvement from the failing software.