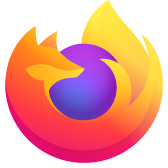 how to block a search engine from taking over to be specific: ask.com
a certain search engine <ask.com> has taken over and is acting as the default search engine when opening the computer i selected firefox with google being the preferred search engine but each time I open, the popup blocker is bypassed and <ask.com> acts as the search engine. I have removed it from my programs (uninstalled) it but to no avail. PLEASE HELP
a certain search engine <ask.com> has taken over and is acting as the default search engine when opening the computer i selected firefox with google being the preferred search engine but each time I open, the popup blocker is bypassed and <ask.com> acts as the search engine. I have removed it from my programs (uninstalled) it but to no avail. PLEASE HELP
Tutte le risposte (1)
Start Firefox in Diagnose Firefox issues using Troubleshoot Mode to check if one of the extensions is causing the problem (switch to the DEFAULT theme: Firefox (Tools) > Add-ons > Appearance/Themes).
Don't make any changes on the Safe mode start window.
---
You can open the about:config page via the location bar and do a search for ask.com via the Filter at the top of the about:config page.
You can reset all ask.com related prefs that appear bold (user set) via the right-click context menu to their default values.