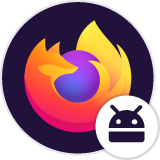 PC usernames passwords are not sync in Android
Hi.I use Firefox on my Windows 10 PC and have an Firefox account , I installed Firefox Android on my [Galaxy J5 Pro 2017] and added Firefox account , sync was done also tried manual syncing & it synced successfully but my usernames & passwords in PC firefox are not come in to Android Firefox , all items checked in sync panel but usernames & passwords of Windows Firefox are not available in Android Version but history & bookmarks of PC came in to Firefox android and exist in Android Version but usernames & passwords are not ! (also delete & clear firefoxhistory & cache in mobile apps setting also delete firefox and installed again Internet is high speed don't used master password tried manual sync in device account setting email verification verified every time i tried to solve this issue no one above helped & still has issue) is there any other way i didn't try ? how can solve this issue ? best regards
Hi.I use Firefox on my Windows 10 PC and have an Firefox account , I installed Firefox Android on my [Galaxy J5 Pro 2017] and added Firefox account , sync was done also tried manual syncing & it synced successfully but my usernames & passwords in PC firefox are not come in to Android Firefox , all items checked in sync panel but usernames & passwords of Windows Firefox are not available in Android Version but history & bookmarks of PC came in to Firefox android and exist in Android Version but usernames & passwords are not ! (also delete & clear firefoxhistory & cache in mobile apps setting also delete firefox and installed again Internet is high speed don't used master password tried manual sync in device account setting email verification verified every time i tried to solve this issue no one above helped & still has issue) is there any other way i didn't try ? how can solve this issue ? best regards
すべての返信 (5)
I have the same problem, but am also using a master password.
Password sync works on my old Gen1 Moto G, running Lollipop but not on my new Moto G5 Plus running Nougat.
Is it because of incompatibility of Firefox with android 7 ? Any solution ?
この投稿は Alireza7 により に変更されました
Can we contact directly with Mozilla Firefox to report this issue to them ? if yes, How ?