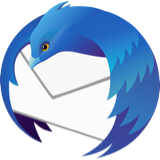 Assign default calendar for certain mail addresses
Hello community!
After struggling to sync my google calendar with Thunderbird (I did so finally via TBsync and CalDAV), I am now facing a presumably convenience issue.
Currently I am having 6 different E-Mail Addresses and receive invites over at least 4 of them (Personal, University, Work and an work in Association). I have 4 different calendars in google calendars and all of them are now synced with Thunderbird :)
The Problem: E.g. When receiving an invite via my university mail address, I always have to manually select the calendar after clicking on accept. This is bothering me as such invites are in 99% of the cases designated for my University calendar in google calendar. The same applies for my 4 other mail addresses.
I would like to have a default calendar for certain mail addresses to accept these invites.
Google has not helped me so far unfortunately.. Can you help me out here? :)
Best Matthias
Hello community! After struggling to sync my google calendar with Thunderbird (I did so finally via TBsync and CalDAV), I am now facing a presumably convenience issue. Currently I am having 6 different E-Mail Addresses and receive invites over at least 4 of them (Personal, University, Work and an work in Association). I have 4 different calendars in google calendars and all of them are now synced with Thunderbird :) The Problem: E.g. When receiving an invite via my university mail address, I always have to manually select the calendar after clicking on accept. This is bothering me as such invites are in 99% of the cases designated for my University calendar in google calendar. The same applies for my 4 other mail addresses. I would like to have a default calendar for certain mail addresses to accept these invites. Google has not helped me so far unfortunately.. Can you help me out here? :) Best Matthias