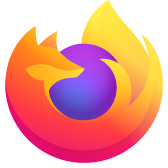 the printer that comes up when i hit print is not my default printer
I can print from my documents or desktop but when I open firefox and try to print it opens a print window with a fax as my printer. I can hit the down arrow and see my printer but it will not allow me to select it. My default is the correct printer
I can print from my documents or desktop but when I open firefox and try to print it opens a print window with a fax as my printer. I can hit the down arrow and see my printer but it will not allow me to select it. My default is the correct printer
All Replies (8)
Chosen Solution
Firefox has its' own ideas about which is the default printer. Firefox uses the last used as the "default" printer in Firefox.
Simply select a different printer and when you print from that printer, Firefox will use that printer as the "default" until you select and use a different printer in Firefox.
If you are unable to select the desired printer in Firefox, try doing the printer settings reset as described here: https://support.mozilla.org/en-US/kb/fix-printing-problems-firefox#w_reset-all-firefox-printer-settings
where do i enter the reset script? I tried it in the browser line and it said page not found?
What "script"? You need to edit the prefs.js file in your Profile folder, after closing Firefox.
I would suggest to the Firefox team that the next build should recognize the system's default printer. Scrap this "last used" nonsense.
I used an HP 832C until it quit functioning properly, and bought a new Brother laser printer. I did not remove the 832C from my system, for I thought I might be able to get it repaired and back on line. It is a color printer, I have lots of ink for it, the Brother is black-and-white.
As with the OP, I was printing successfully from everywhere else outside of Firefox, the Brother was doing its job.
I bought something online, and had the option to "Print this page" and have a printed copy of my transaction. Nothing.
Windows 7 Control Panel's Devices and Printers, and there were no jobs awaiting printing in the Brother. So I looked at the disconnected HP 832C. There sat two jobs in the print queue.
There was no option to visit the File menu from the "Print this page pop-up to where I could go down and select my printer. Fortunately, Walmart sent me an email that I could print after selecting the proper printer.
I am supposed to believe that after I have set the system default printer, all my good software is going to honor that choice.
My solution was to uninstall the HP printer, which I did not want to do. Perhaps had I known that Firefox was now going to respect my Brother, having used it once, removal of the HP was unnecessary.
So once again. I say scrap this "last used" nonsense and use whatever the system has been set to (unless there is an option to override the default that I can opt in to).
My two cents' worth.
I have faithfully followed the instructions given to change my default printer. Alas, NONE OF IT WORKED.
elli6957 said
I can print from my documents or desktop but when I open firefox and try to print it opens a print window with a fax as my printer. I can hit the down arrow and see my printer but it will not allow me to select it. My default is the correct printer
I had a similar problem in that Firefox would not remember the printer I chose to use, so I had to keep choosing it for every print. The link provided takes you to a file with several headings. I did make a backup copy of prefs.js, just as a precaution (I was working on another couple of problems). I followed the instructions "Reset Firefox printer setting". Then I set the default printer to something I did not want, restarted Firefox, and that showed up as the selected printer. But now I had to select the printer I wanted only once. Firefox now remembers as described in another answer.
I have this problem and nothing anyone has suggested works. This is broken, plain and simple, in Firefox 36.0. Stupid programmers.
Anyone that seems to have this type of problem with printing or not printing from Firefox should start their own thread, and provide the requested information.
Anyone with "suggestions" about changing the printing features in Firefox should provide that feedback here: https://input.mozilla.org/en-US/feedback
locking this 5 month old thread