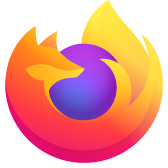 When viewing websites a white box appears over text briefly
When I view websites that have a Facebook plug in I get this white box that appears briefly over the text htat makes it difficult to read. Please see the screen shot attached
When I view websites that have a Facebook plug in I get this white box that appears briefly over the text htat makes it difficult to read. Please see the screen shot attached
All Replies (3)
Here's a picture of my problem.
To say the obvious, a program is putting up a box. Something's buggy in the program since the box is empty instead of having it's intended contents.
Beyond that hopefully someone who knows more will stop by.
Start Firefox in Safe Mode to check if one of the extensions (Firefox/Tools > Add-ons > Extensions) or if hardware acceleration is causing the problem (switch to the DEFAULT theme: Firefox/Tools > Add-ons > Appearance).
Do NOT click the Reset button on the Safe Mode start window.
---
Do a malware check with several malware scanning programs on the Windows computer.
Please scan with all programs because each program detects different malware.
All these programs have free versions.
Make sure that you update each program to get the latest version of their databases before doing a scan.
You can also do a check for a rootkit infection with TDSSKiller.
See also: