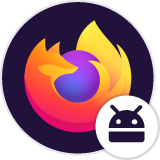 My A2HS (Add to Home Screen) button is missing, I can't install any PWAs
I used to be able to go to a PWA-enabled site and see the A2HS icon next to the Tabs icon, as this page shows: https://developer.mozilla.org/en-US/docs/Web/Apps/Progressive/Add_to_home_screen But in recent weeks that icon is gone. I can still go through to Menu > Page > Add Page Shortcut, but that's more of a home screen bookmark than installing a Progressive Web App. I've tried using the PWA demo listed on MDN: https://mdn.github.io/pwa-examples/a2hs/ As well as DuckDuckGo's: https://duckduckgo.com/ And even my own web dev projects.
All Replies (1)
Hi
Please appreciate that in using a pre-Release version of Firefox for Android you may find one or two unresolved issues that we are still working on. You may wish to file details of the issue that you are seeing as a bug at https://bugzilla.mozilla.org/
Thank you for using the Nightly builds though - you are helping to make future release versions even better.