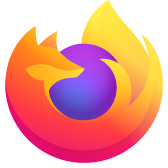 Mozilla crashes upon launch
Last night my mozilla browser was working fine. But this morning, when I launch it, it will only launch the Mozilla Crash Reporter with the message: "Firefox had a problem and crashed. We'll try to restore your tabs and windows when it restarts." It won't launch in safe mode either. Here's my crash report: https://crash-stats.mozilla.com/report/index/2a087a98-de19-49d0-8737-acbca2120221
All Replies (1)
Create a new profile as a test to check if your current profile is causing the problems.
See "Basic Troubleshooting: Make a new profile":
There may be extensions and plugins installed by default in a new profile, so check that in "Tools > Add-ons > Extensions & Plugins" in case there are still problems.
If that new profile works then you can transfer some files from the old profile to that new profile, but be careful not to copy corrupted files.
See:
See: