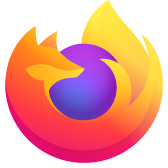 Spotify won't play in Windows 10 after update to Firefox 56.0.2
Spotify won't play in Windows 10 after update to Firefox 56.0.2. DRM was already checked. I unselected DRM, closed out, then opened and selected DRM again. No help. Please fix Firefox so I can play my music again. https://play.spotify.com/ https://screenshots.firefox.com/JIse8qWsh5Mx280P/open.spotify.com
모든 댓글 (1)
Can I get you to uninstall this please : Default Search Study Add-on 1.0.0 (default-search-study@shield.mozilla.org)
Mozilla experiment, called 'Shield Studies'. Without even knowing it, you may have volunteered for this Mozilla experiment. Would you go to : Options => Privacy & Security => under 'Data Collection and Use' : Did you uncheck : 'Allow Firefox to install and run studies ' or is it checked ?
To check if you are enrolled in these studies : Type in the address bar about:studies
Any extensions that you see listed there, you can either disable or remove, just like this Safe Browsing version 4 (at the end of the experiment they will be disabled anyway).
See for further information : https://support.mozilla.org/en-US/kb/shield
Not thinking thie above is a fix.
Have you tried the Extension ? https://addons.mozilla.org/en-US/firefox/addon/app-for-spotify/
Check here for a answer https://community.spotify.com/t5/forums/searchpage/tab/message?advanced=false&allow_punctuation=false&q=Firefox+i Also expand the search as used one word only Firefox
This may or may not be a Firefox Issue. You need to explore the site and post here I would think..
Note : Firefox 57 Quantum release date Nov 14th https://www.mozilla.org/en-US/firefox/quantum/ Note : Legacy Extensions will be disabled and or removed.
Please let us know if this solved your issue or if need further assistance.