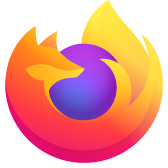 Just found the cause of my earlier question: links opening in a sidebar instead of tabs
Locking this thread.
Please continue here: [/questions/1214218]
I posted a question a few minutes ago, how to get links in my Toolbar to open in tabs instead of sidebars. I just found why they were doing this! I right clicked on a link, then Properties. I found they all had "Open in Sidebar" checked! I had no idea this was there. Just wanted you to know so you won't waste time looking for a solution. This needs to be added to Troubleshooting instructions. Thank you!
jaguarXe
<i>Locking this thread.</i><br><i>Please continue here: [[/questions/1214218]]</i><br> I posted a question a few minutes ago, how to get links in my Toolbar to open in tabs instead of sidebars. I just found why they were doing this! I right clicked on a link, then Properties. I found they all had "Open in Sidebar" checked! I had no idea this was there. Just wanted you to know so you won't waste time looking for a solution. This needs to be added to Troubleshooting instructions. Thank you! jaguarXe
Modified by cor-el