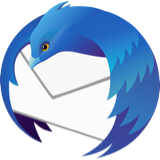 Some emails not displaying pictures
I have Kaspersky and have turned off email scan items and still have problem with some of my emails not displaying pictures and have viewing *original HTML
I have Kaspersky and have turned off email scan items and still have problem with some of my emails not displaying pictures and have viewing *original HTML
All Replies (10)
Try opening Options > Privacy panel and choose Exceptions next to Allow remote content in messages. Is the domain for the missing images listed there? If so, remove it and retry. You might have disabled it when viewing one particular message.
Also see Remote Content in Messages.
If I add the domain will it then show images,seems to be a good number of emails recently.
I still have problem. I really doubt that I have disabled these many email senders! ,as you have made a guess about.
I have the same problem and have tried all of the items recommended above, but this did not solve the problem. Any other suggestions?
After doing some extensive testing with Kaspersky we found a bug in their Web anti-virus.
Correct, sorry I didn't update this question. I suggest you follow this question as well as the thread at Kaspersky mentioned by the question owner.
Have you reported or found more info about the bug you mentioned?
No info from Kaspersky yet, still waiting for a reply.
removing their Web Antivirus solved the problem
Yes ,I have this turned off until they get back to me.
Will you post their response, when you hear from them. The main reason I purchased Kaspersky was for the anti-virus.